you are worth investing in
100% VEGAN | NON – GMO
NO PRESERVATIVES | GLUTEN – FREE
NOTHING ARTIFICIAL
THE GROUNDING MAGIC OF A RITUAL
consciously curated artisanal tisanes hand – blended with intention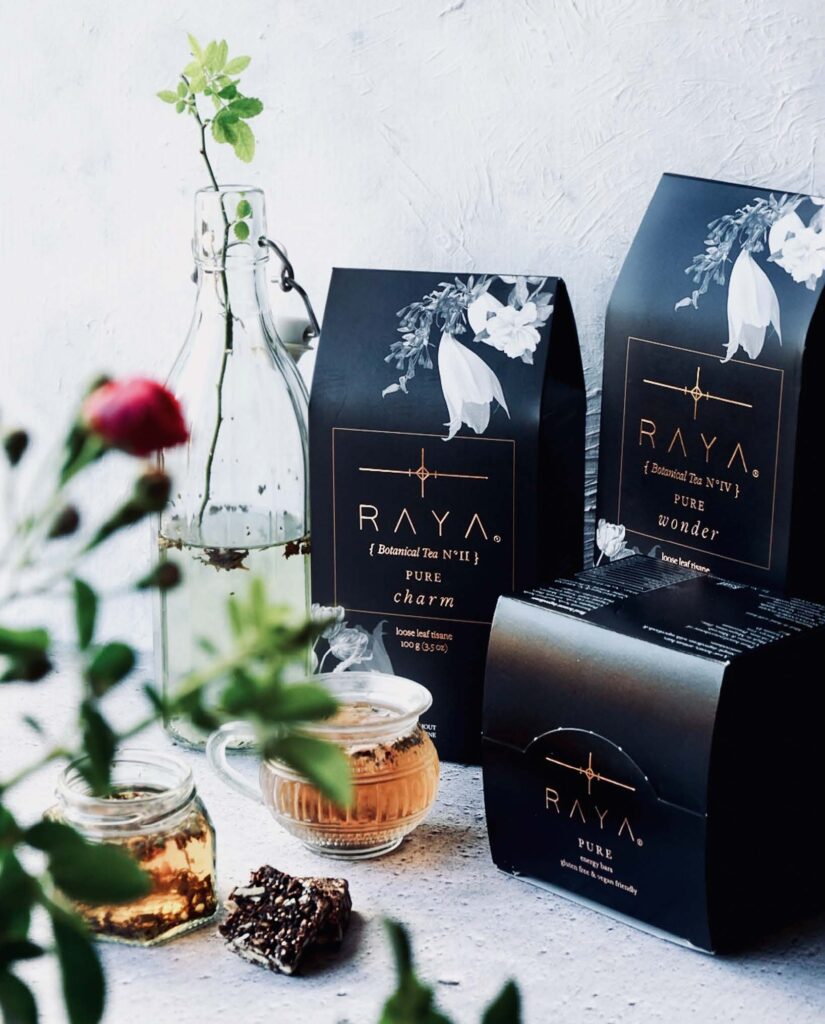 ENHANCE YOUR EXPERIENCE OF WELLNESS
for yourself & your loved ones
It has indeed been a fantastic association between NICE and Raya and we deeply appreciate your creative ideas and high quality products. You have very nicely summarized all the events that stood out because of the sheer uniqueness of the Raya food products and the presentation. You are doing an exceptional job and I look forward to your continued support in our endeavor to provide the very best to our employees.
"Raya Products" so far the best tasting and best buy for its countless nutritional reasons. It's not just a snack but used typically as work out fuel. The energy bar and dry fruits mix is a must try, it's ideal for people born to be on the move. Instead of binging on processed snacks, Raya Products are the best option. I will definitely recommend Raya for its power packed Mix.
"For the past 2-3 years, I have had the pleasure of experiencing the exceptional food gifting options Raya offers for corporates. Madhavi's products are not just delicious but also incredibly nutritious, making them the perfect choice for any corporate gifting needs. What sets Raya apart is their unwavering commitment to quality and presentation. Each gift box is a masterpiece, elegantly crafted to impress. Madhavi and her team go above and beyond to ensure that every detail is perfect, and it truly shows in the end product. I wholeheartedly recommend Raya to anyone in search of top-notch corporate food gifts. Madhavi's dedication to excellence and her team's impeccable work make them the go-to choice for memorable and tasteful gifting. You won't find a better option anywhere else."